The Plugin manager is one of the features of the CodeIgniter NetBeans IDE plugin.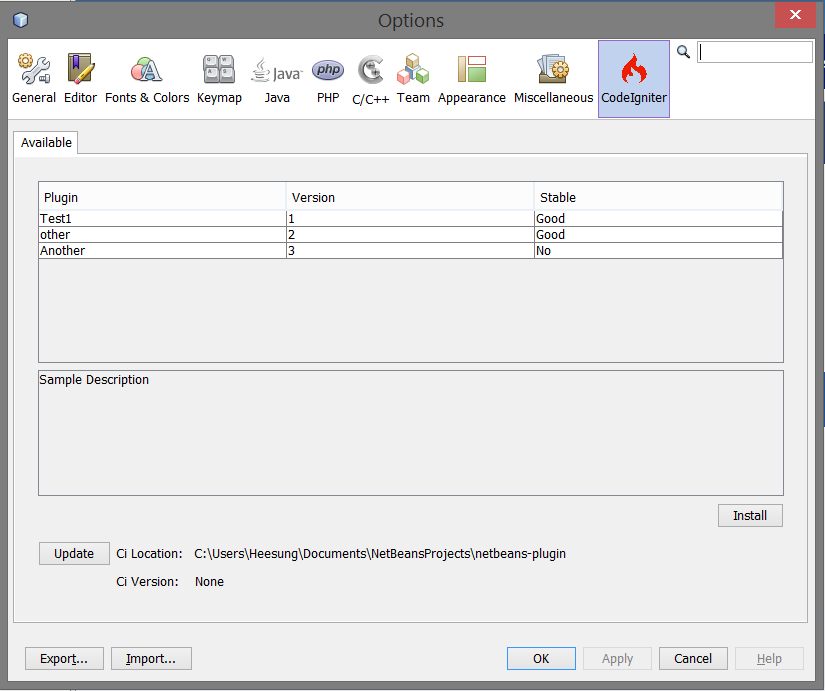 We are planning this as the place where you can manage(update/install/uninstall) plugins that CI use, or move the CI framework around.
Currently, I am looking for your feedback on
List of plugins that you are using for CI projects.

Compatibility/Stability of the plugin with CI Version.

Source of the plugin.

Version of the plugin.

Also, I would like you to give us feedback on what "CI Manager" should do.