Hi,
Having a debug tool which holds all the requests (
Ex., Past 50 requests, 

Query, POST/GET/REQUEST data, Library & response
) triggered by user is much easier to view the flow when developed with the REST calls.
Appreciate if the debug tool looks like in Yii2 Debug with the bootstrap view. 
Please refer the below image(s) for reference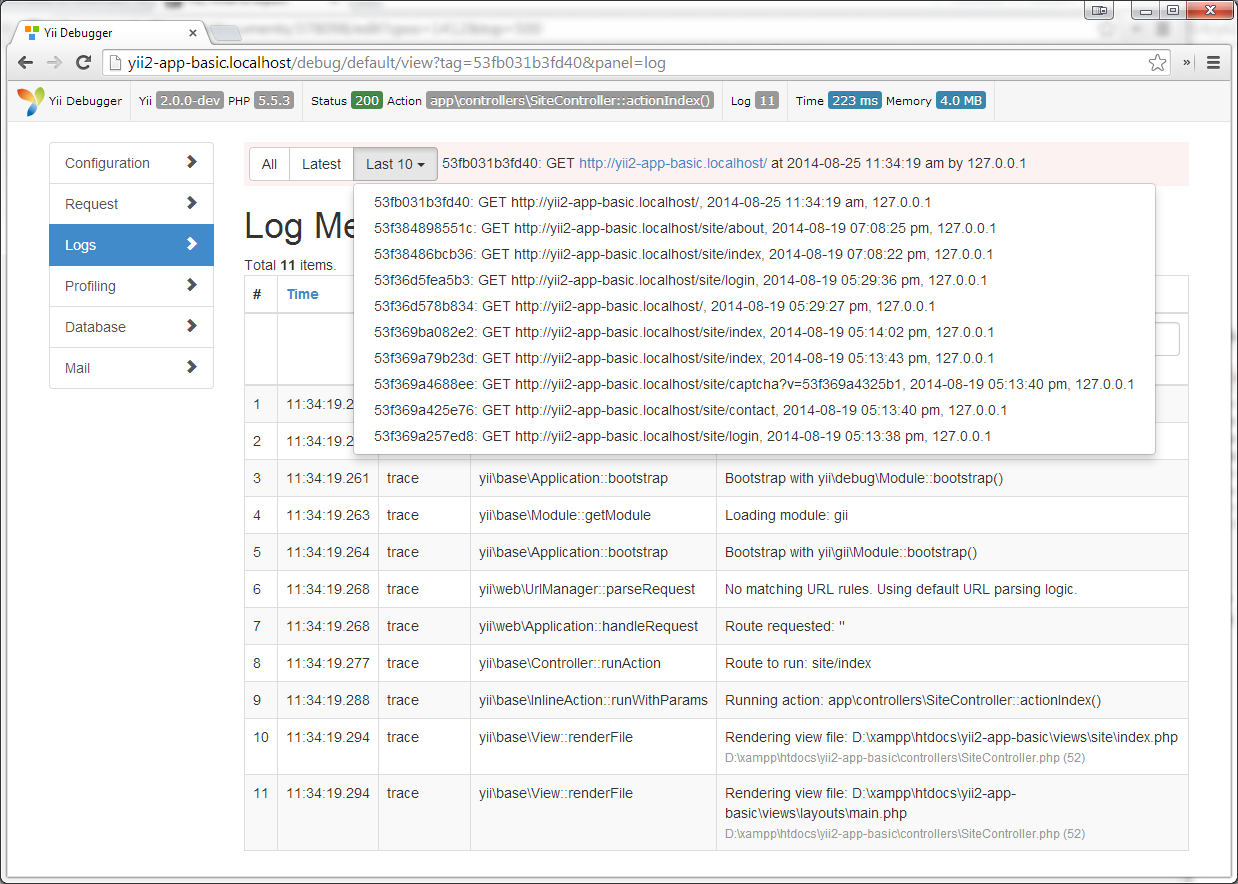 Note:
I have an experience using 
profiling 
for debugging but that holds the current page data, lasts once the page refresh or redirect.
Thanks & Expecting the response.