Payment API with CI4
12-04-2019, 03:52 PM
Hello everyone.
I am integrating CI4 with a payment API. It has very complete documentation, features and descriptions.
Saves transactions to the database and the API response is updated.
You can find out more at
README_es.md
The github project is at this link: 
ci4-integration-pagseguro
I accept pull requests and criticism. 

Here's a print.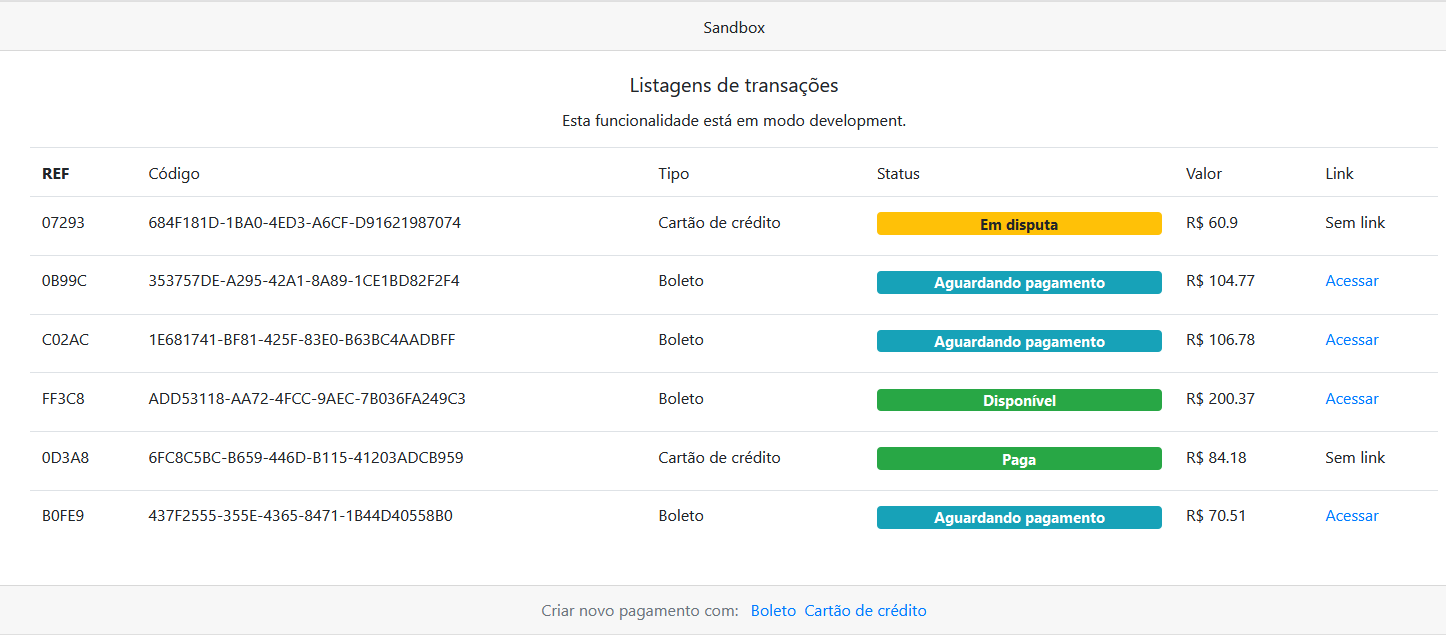 I hope there is an english version for documentation.
Appreciate ✨
Looks promising! Looking forward the English documentation too.