Hello! I'm trying to extend dashboard.php view with layout.php view. Layout.php is one level up compared to dashboard.php.
I tried
"../layout.php"
"Views/..path../layout.php"
but nothing seems to work.
Any suggestion on how to solve this issue?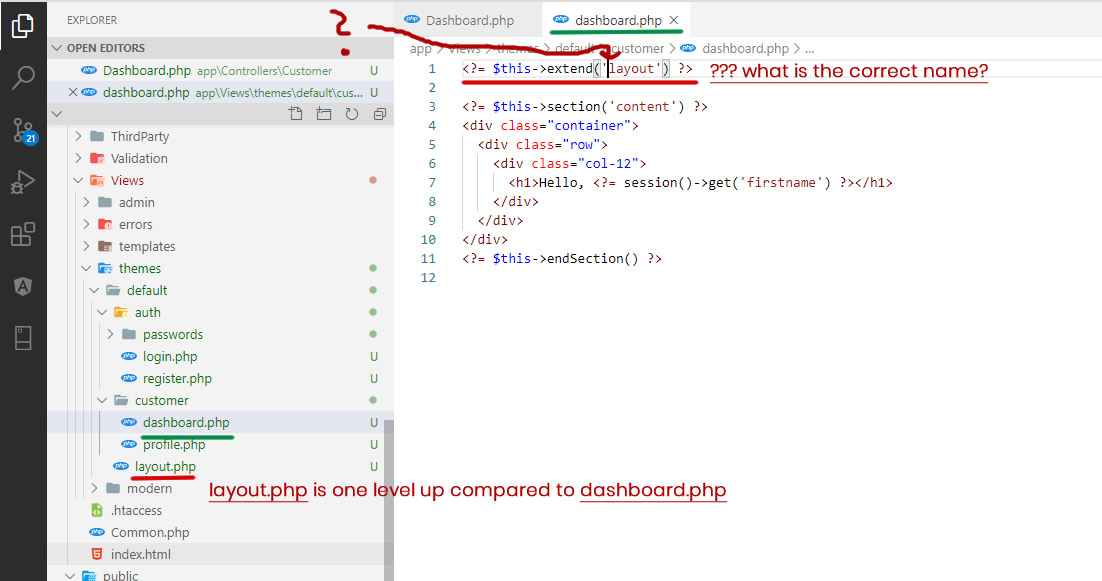 ---
Edit...
I found out that this is working... "themes\default\layout". Any other solutions whit which I would avoid using the name of the theme (so in this case - theme with name "default")?